long term hair removal results from the comfort of your own home.
Buy Now, Pay Later with Afterpay
90-Day 100% Money Back Guarantee
Free Shipping with All IPL's or Bundles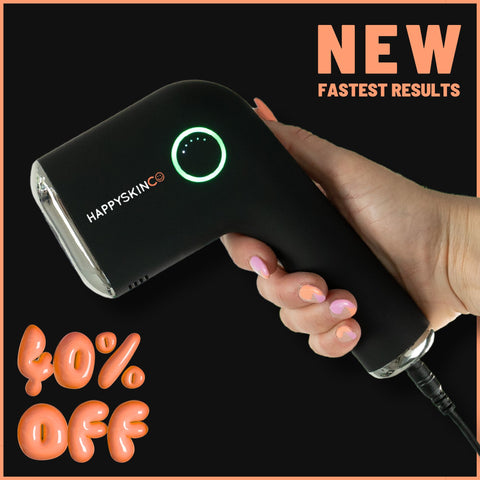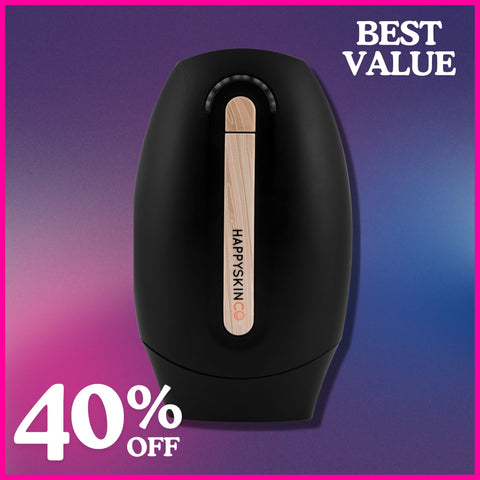 "From someone who used to have incredibly thick, dark and stubborn hair, this thing really works"
"This product has revolutionised the industry of laser hair removal. "
"This at-home solution will have you cancelling your appointments for good"
REAL PEOPLE, REAL RESULTS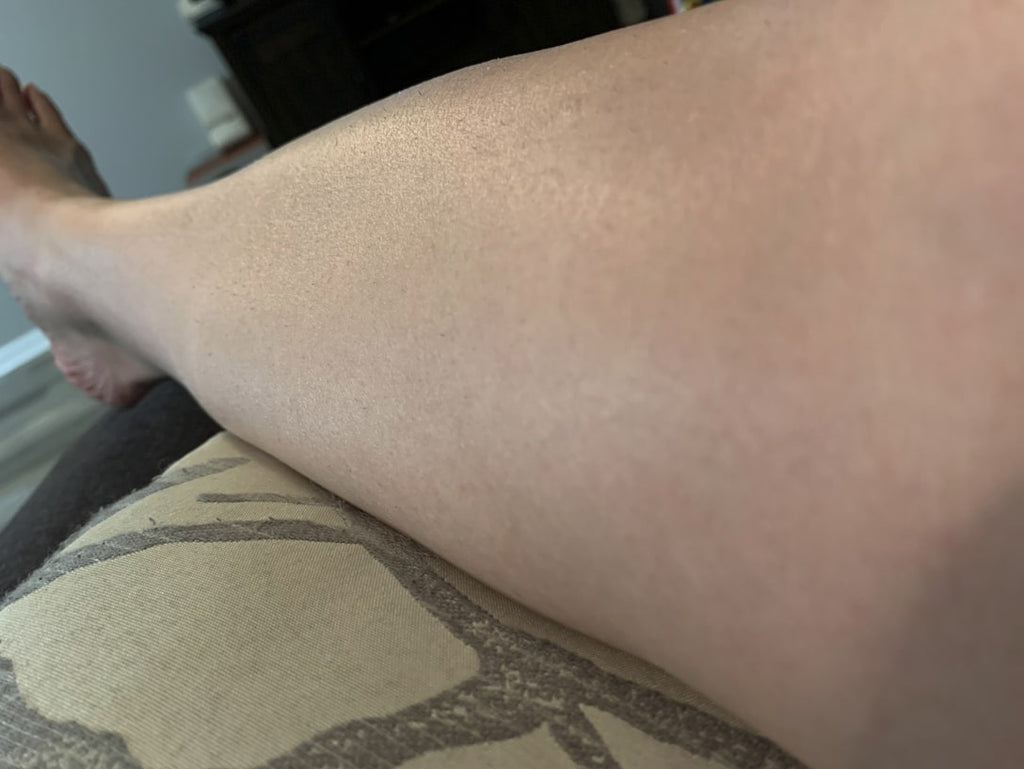 Don't Wait
"I have thick, dark hair, and when I shave my legs in the morning I have a 5 o'clock shadow before bed. There was no point. When I got this handset I was so excited to try it out, and noticed slower and thinner growth after just 2 uses. I asked a family member how long she thought it had been since I shaved my legs and she said just a few days. Don't wait...and it had been over a week. I'm only halfway through the 12 week process! This. Is. Worth. Every. Penny. The photo is after a weekwithout shaving and I've only used it 5 weeks now. I just wish I had known about it years ago!"
- Jessi S. Verified Buyer
BEFORE & AFTER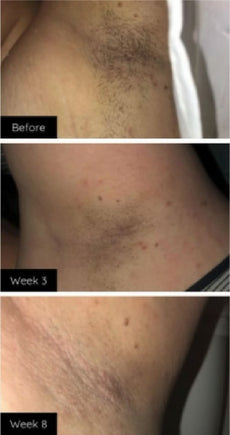 - Under Arm
"I have been using HappySkinCo for 8 week and I barely have any hair growth"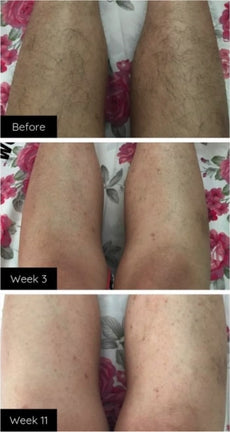 - Leg
"My legs have completely transformed. I can't believe it, I am so HAPPY! I've told everyone I know because my results are like this I want all of my friends to enjoy the benefits the same way. I will never go back to any other hair removal, Happy Skin Co is my life"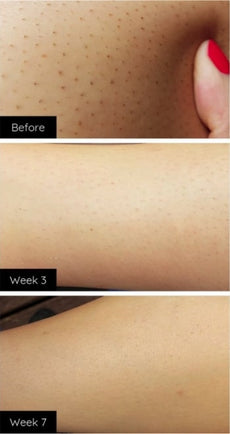 - Arm
"I usually have strawberry skin after I shave and I can't stand it! After using Happy Skin Cos at - home IPL I am no longer struggling with the little dots all over my legs! I am so so happy, look at the difference"
We're experts in all things beauty tech.
We understand how intimate the process of hair removal can be and that's why years of research have gone into our IPL hair removal handsets.
We're committed to only bringing you products of the absolute highest quality.
Our mission is to inspire people across the globe to live life with more self love, self belief and self confidence.
FAQs
How Does IPL work?
Light energy from IPL is absorbed by the melanin in the hair, which then turns to heat and destroys the hair cells.
How long will it take until I start to see results?
Most customers begin to notice a reduction of hair after just 3-4 treatments, with complete results after 12 treatments.
Does IPL work for all skin tones?
IPL is suitable for all but the darkest skin tones. This is because the light energy may be more attracted to the pigments in the skin rather than the melanin in the hair. Refer to the skin tone chart below to see whether or not IPL is suitable for you.